Countries where Bangladeshis can visit without visa!
Everyone want to visit different countries to experience different lives, see new culture, fascinate traditions and get a look of new lifestyle. Many of us like to travel for relaxation and psychological satisfaction too! Here is the list of countries where Indians can visit without Visa and awaiting for long processes and giving extra money. There are 18 countries.
Fiji, a country in the South Pacific, is an archipelago of more than 300 islands. It's famed for rugged landscapes, palm-lined beaches and coral reefs with clear lagoons. There currency is Fijian Dollar (FJD). FJ $1 = 36.36 BDT
Jamaica, a Caribbean island nation, has a lush topography of mountains, rainforests and reef-lined beaches. Many of its all-inclusive resorts are clustered in Montego Bay, with its British-colonial architecture, and Negril, known for its diving and snorkeling sites. There currency is Jamaican dollar (JMD). JM $1 = 0.63 BDT
Trinidad and Tobago is a dual-island Caribbean nation near Venezuela, with distinctive Creole traditions and cuisines. Trinidad's capital, Port of Spain, hosts a boisterous carnival featuring calypso and soca music. Numerous bird species inhabit sanctuaries such as the Asa Wright Nature Centre. The smaller island of Tobago is known for its beaches and the Tobago Main Ridge Forest Reserve, which shelters hummingbirds. 
There currency is Trinidad and Tobago Dollar (TTD). TT $1 = 12.51

 BDT
Vanuatu is a South Pacific Ocean nation made up of roughly 80 islands that stretch 1,300 kilometers. The islands offer scuba diving at coral reefs, underwater caverns and wrecks.
 There currency is Vanuatu Vatu (VUV). 1 VT = 0.71 BDT
Saint Vincent and the Grenadines
St. Vincent and the Grenadines is a southern Caribbean nation comprising a main island, St. Vincent, and a chain of smaller islands. With yacht-filled harbors, chic private isles and volcanic landscapes, it's known for its major sailing destinations. There currency Eastern Caribbean Dollar (XC$). XC $1 = 31.28 BDT
Saint Kitts and Nevis is a dual-island nation situated between the Atlantic Ocean and Caribbean Sea. It's known for cloud-shrouded mountains and beaches. Many of its former sugar plantations are now inns or atmospheric ruins.  There currency Eastern Caribbean Dollar (XC$). XC $1 = 
31.28 BDT
Bhutan is a country situated in Central Asia which shares border with almighty country India. It is a Buddhist kingdom with a lot of things to do. Experiencing nature, mountainous life, beautiful scenes, hotels and a lot more. There currency is
Bhutanese Ngultrum (BTN). 1 BTN = 1.19 BDT
Dominica is a country situated in Caribbean. It is a mountainous island with natural hot springs, boiling lake, tremendous natural beauty, colourful houses, amazing volcanoes and a lot more to see! There currency Eastern Caribbean Dollar (XC$). XC $1 = 
31.28 BDT.
Grenada is a Caribbean country comprising a main island, also called Grenada, and smaller surrounding islands. Dubbed the "Spice Isle," the hilly main island is home to numerous nutmeg plantations. There currency Eastern Caribbean Dollar (XC$). XC $1 = 31.28 BDT.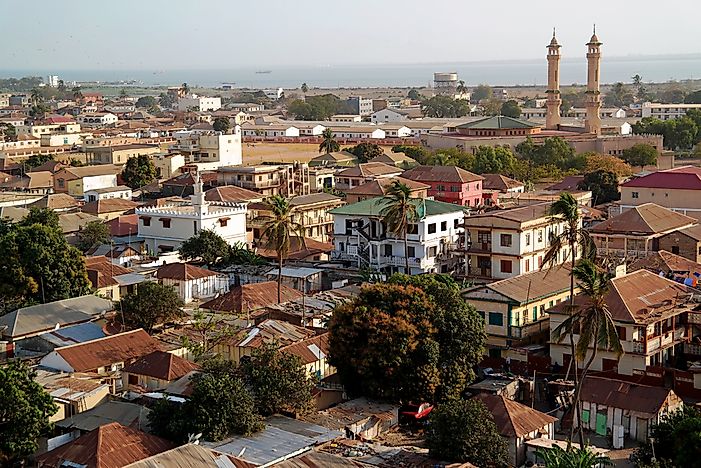 Gambia is a country located in West Africa. It is known for Gambia river, ecosystems, Atlantic coastline and animals like monkeys, leopards, hippos and 
hyenas
. The currency followed here is Gambian Dalasi. 1 GMD = 1.17 NPR.
Haiti is a country in Caribbean. It is a small and a tropical country, decent to experience natural beauty and forests. It has a lot of mountains. 
There currency is 
1 
Haitian Gourde
(HTG). 1 HTG = 
₹
0.88.
Indonesia is a country located in South-East Asia. It is the world's biggest island country. The country is popular for its biodiversity, forests, beaches, nightlife, street markets, hospitality and people. 
There currency is 'Indonesian Rupiah' symbolized as 'Rp'. 
Micronesia is a country spread across the western Pacific Ocean comprising more than 600 islands. Micronesia is made up of 4 island states. Blessed with natural beauty, mountains and beaches.
 There currency is American dollar (USD). $1 = 
84.53 BDT.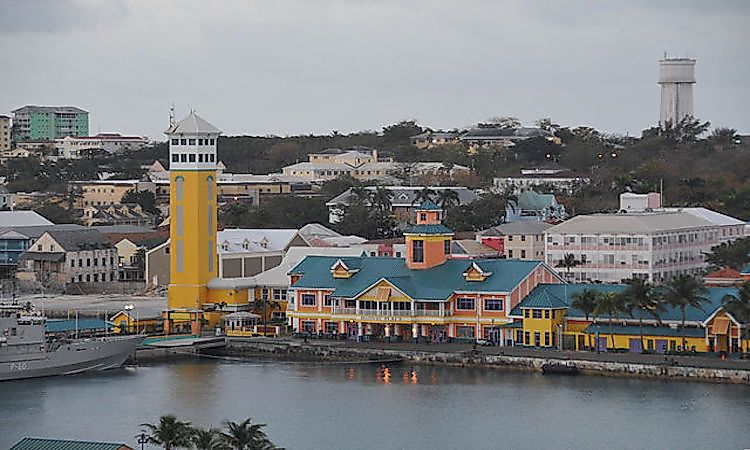 Bahamas is an island country situated in the 
Caribbean. It is popular for beaches, resorts, scuba-diving, coral reefs and greenary.
The currency here is Bahamian Dollar. 1 BSD = 84.5 BDT
Barbados is an island country located in the Caribbean. It is known for beaches, gardens, natural beauty and caves.
The currency used here is Barbadian Dollar (BB$).
1 BBD = 41.99 BDT
Lesotho is an African country landlocked by South Africa. It is known for crisscrossed rivers, mountains, valleys and reserves.
The currency used here is Lesotho Loti. 1 LSL = 5.55 BDT 
Transnistria is a landlocked country between Dniester river and Ukraine. It is known for its parks, museums and natural beauty.
The currency here is Transnistrian Ruble (PRB). 1 PRB = 
0 BDT (The value is null as there is no official rate)